Local Therapists

,

 Here to Help
I designed this brochure to help people find a therapist.  Click here:  Therapist Brochure 
Listening Wellness Center

 
www.ListeningWellness.org
35 South Street, Barre, MA • Phone: 978-355-3501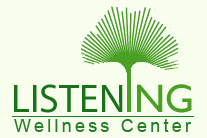 A wellness community that enriches your body and soul. There are many programs for adults and children. Some services include, yoga, karate, acupuncture, massage, counseling, dance and cooking.  Check them out.
Wellness Hub

 
www.wellnesshub1main.com
1 Main St., Hubbardston, MA
This is the best place for grief therapy; for all ages.
All 

About

 You

 
www.allaboutyousolutions.com
23 Village Inn Rd, Westminster, MA 978-874-6200
They have a variety of services.  Massage, skin care, accupuncture, chiropractic, nutrition, yoga, etc.
Rebalance 4 Health

 
www.rebalance4health.com
Jeanned'arc Haddad, RDN, LDN
508-877-0882
The best darn nutritionist you will ever meet.  She helped me lower my cholesterol 125 points in 4 months! Even better, she offers sessions via Skype.  I never had to leave my house.
4 Better Health
www.4betterhealthmedicine.com
Dr. Patti Zub
85 Main St, 4th Floor, Hopkinton, MA
508-625-1807
Dr. Zub is a Functional Medicine doctor.  Your insurance may not cover your entire visit, but if you've been struggling with an issue for a long time and want to get a different perspective I highly recommend Dr. Zub.  She has been instrumental in assisting me in solving a few long-lingering issues.
Dr. Jaime Lubelczyk, DC, LAc
Westminster
(413) 237-5665
Board Certified Chiropractor
Master's of Science in Acupuncture and Oriental Medicine
Certified in Applied Kinesiology
Jaime has helped me numerous times over the years.  I highly recommend her.  She takes insurance.